With the current pandemic going on and not knowing when we will be able to resume regular life, NOKC has made the decision to postpone this year's tournament.  The health and safety of our players, parents, refs, coaches and staff is our primary concern.
We are currently monitoring the situation and trying to collect as much information as possible from city, state and national officials as to when we may be able to resume play.  As soon as we have more information on a potential reschedule date we will post here.
For teams that have already applied, I will go ahead and delete your application. No money has been processed yet.  If you have sent a check I will just rip it up, if you were planning on paying by Credit Card then they have not been processed.
Thanks for your continued support of this tournament and NOKC Soccer Club.
Gary Boreham
Tournament Director
For any tournament questions please contact Tournament Director, Gary Boreham at borehamsoccer@cox.net or 405-305-9309.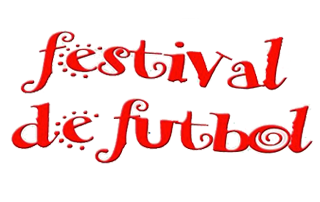 Festival de Futbol
Postponed TB
Tournament Open
This is a Recreational and Academy Tournament
Registration
Important Dates
Application Available online – TBA
Application Deadline – TBA
Accepted Teams Posted – TBA
Proposed Brackets Posted – TBA
Entry Fee Due – TBA
Final Brackets Posted – TBA
Preliminary Schedule Posted – TBA
Final Schedule Posted – TBA
Team Check in – Online Check in (TBA)
Application Fees
U6 – $300
U7/8 – $300
U9/10 – $400
U11/12 – $450
U13/14 – $500
U-15 to U-19 – $550
Links
Application to host – coming soon
Hotels – Coming soon